Resources and information on Andrews Filter & Supply Corp. products.

Click here to download Camfil Farr literature, specifications, technical bulletins, and case studies
Click here to view Camfil's Coronavirus Pandemic Solutions
This 2 page document outlines recommendations for Standard Risk and High Risk Areas.
—————————————————————————————————————
Click here for information on the Camfil CC500-VHU Air Purifier Isolation Unit
For Healthcare Facilities the Camfil CC500-VHU can direct up to 500 cubic feet of air per minute through a 99.99% HEPA filter as an in-room recirculation air purifier or can be configured to exhaust HEPA filtered air in negatively pressurized isolation areas.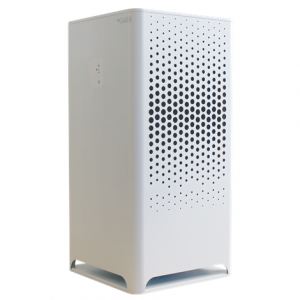 (City M Unit Shown – Please see above link for CC500-VHU)
---
Click here for more information on the Absolute XH HEPA
The XH Absolute is a High Capacity HEPA available in efficiencies from 99.97% to 99.999% on .3 micron particles.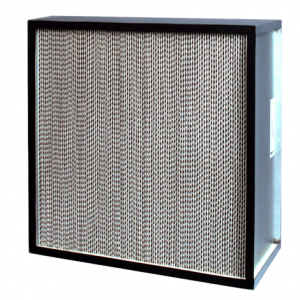 —————————————————————————————————————–
Click here for information on the Durafil 4VES
The Durafil 4VES MERV16A 12″ final filter is the best option to upgrade filtration where HEPA filters are not an option due to airflow and current equipment limitations.  It exceeds Camfil's Standard Risk Area recommendation of a MERV15 filter.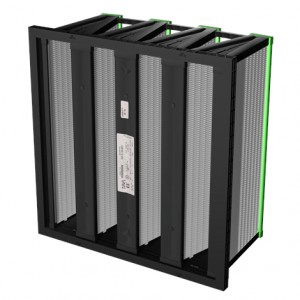 —————————————————————————————————————-
Click here for information on the UVR Glo
Glo fixtures are UV lighting systems that are used to mitigate nosocomial infections, measles, colds and flu in healthcare settings that include waiting and patient rooms, and many other types of occupied spaces.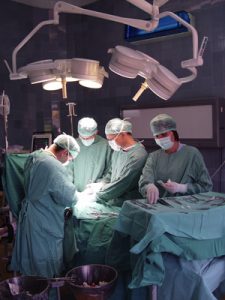 Camfil 30/30 Pleated Filter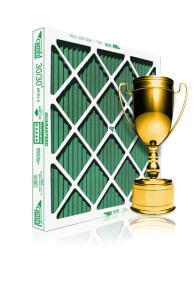 Guaranteed to last longer and maintain efficiency
True MERV-8A efficiency
Meets all hospital filter efficiency guidelines
Other Pleated Filters:
Aeropleat IV – High Capacity filter for low resistance and long life
Aeropleat 11 – Radial pleat design, welded rounded wire, and MERV 11 media
Aeropleat 13 – MERV 13 in 2" and 4" depths, meets LEED requirements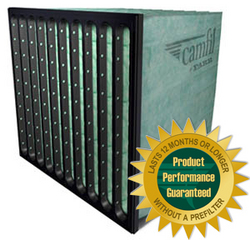 Hi-Flo ES Bag Filter
May be used without prefilter to reduce energy costs
Lowest initial and average pressure drop to ensure lowest energy costs
Molded plastic frame, no jagged edges, no pocket damage, no air bypass
Fine fiber assures maintained efficiency throught its life cycle
Guaranteed to 10" w.g. without filter failure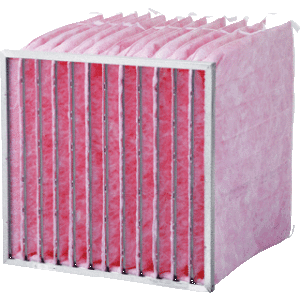 Other Bag Filters:
Hi-Flo – Microfine media bag filter with controlled media spacing
S-Flo – Economical bag filter with synthetic media
City-Flo – MERV 13 bag filter with odor control for gaseous contaminants
Durafil ES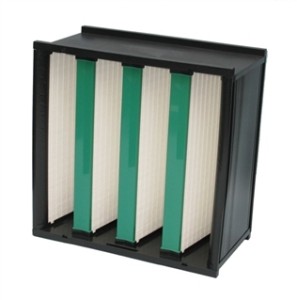 Longest lasting high efficiency air filter
Lowest life cycle cost (LCC) filter available
Fine fiber assures maintained efficiency throughout its life in the system
Other Box Filters:
Riga-Flo – Microfine media glass box filter, guaranteed to 10"w.g.
Durafil 2V – Lightweight box filter, easy to handle, guaranteed to 10"w.g.
Riga-V – Economical box filter with unique pleat within a pleat design
Aeropac –High efficiency box filter with wet laid paper style media
Opti-pac – Fine fiber media with a plastic frame in 4" design
HEPA/Clean Room Filters:
Absolute – Many types available including high capacity cfm and high temperature
Filtra 2000 – High surface area low pressure drop HEPA filter
E-PTFE Megalam – Low outgassing, chemically compatible ULPA filter
Megalam – Minipleat panel filter with exclusive controlled media spacing
Pharmaseal – Ducted ceiling module with low life cycle cost
Megalam Terminal Diffuser – Ducted ceiling module for clean processes/medical suites
Slimline 41DCM & RFM22 – Lightweight compact ducted filter modules
Low Efficiency Filters:
Fiberglass & Polyester Media – Many types available in rolls or pads
Polyester Throwaways – Polyester media with cardboard frame
Links/Panels – Internal welded wire frame with many media and ply options
Carbon Filter Products:
CamSorb Riga-Carb – High efficiency box filter, removal of low concentration odors
CityCarb – MERV15 efficiency and odor control in a single filter
Carbon in media roll or pad design Bulk Carbon and Honeycomb style
Frames/Housings:
Aluminum Holding Frames
Type 8 Frames – Universal frame for built-up banks
Glide/Pack Housings – Several configurations for multiple filter stages
Magna-Frame – For HEPA/ULPA filtration
Magna-Pack – Housing for HEPA/ULP filtration
Housing for carbon panels and cylinders
Metal Filters:
Type 44 – All metal impingement style filter
Grease/Baffle Filters
Continental Contitech V-Belts:
Industry's highest quality materials and processes
A,B,C,D, AX, BX, CX, 3VX, 5VX, 8VX, 3V, 5V, 8V, AA, BB, CC, CCP
HVAC Chemicals:
Triple "D" Coil Cleaner – alkaline with inhibitors to clean and protect the fins
Foaming coil cleaners and odor free options also available
An-Cell CPT – Safe, reliable, drain pan treatment for any ton air handler
Sani-CND – Air handler disinfectant to prevent mold, fungus, and viral growth
Many other types or air handler chemicals available
UV Bulbs & Equipment:
Complete line of ultraviolet bulbs manufactured by Philips
Replacements for all brands / manufacturers available
UV Resources RLM Xtreme offers a simple, affordable, and flexible system design
Unlimited lamp configurations with minimal hardware installation
Destroys coil/drain pan mold and bacteria
Water Filters: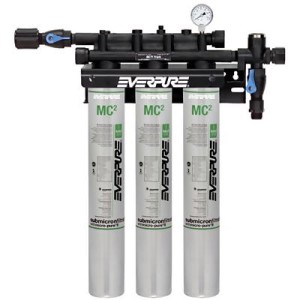 Everpure & Pentek – Cartridges, housings, fountain drinks, ice, carbon, under counter
Paint Filters:
Arrestors, Pads, Panels, Intake filters, for downdraft and crossdraft applications
1" Sizes
Considering all the airborne challenges found in our homes, why not use a filter that only gets better with time?
Using the Aeropleat IV filter in Florida is important because:
The filter media consists of a fine fiber media, which enables it to only get better with time.  Unlike other national brands that use 100% synthetic charged media that lose their charge, the Aeropleat IV uses no electrostatic charge whatsoever to achieve its MERV-8A rating. This is especially important in Florida, where high humidity will dissipate any charge.  This loss of charge results in a filter that will drop in MERV rating.
It is designed to typically run for 3 months or longer in residential applications.This filter is also a commercial grade filter that is used in applications such as healthcare.
It is not available in stores!  It is by Camfil, the world's largest air filter manufacturer.  The custom size version is listed as the An-Cell 20.  Estimated delivery is 3-6 business days.
4" – 6" Sizes
These OEM and equivalent replacement filters are listed by manufacturer.  Please see the description/model number to find your filter.  Estimated delivery is 3-6 business days.